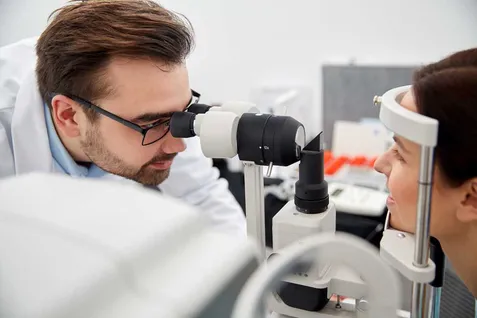 The eyes are very sensitive and are susceptible to several health problems. Optometrists advise people to go for eye care and check-up regularly to ensure their eyes are in good health and working properly. Unfortunately, some people only visit an eye doctor only when they start developing vision problems.
Regular eye care and check-ups are essential and should never be overlooked. Both locations offer comprehensive pediatric and adult eye care and check-up services. During a check-up session, we use state-of-the-art equipment to check for any symptoms of illness or vision abnormalities and guide you through the next steps based on our findings. We have offices in Middletown and New Castle, DE.
What You Need to Know About Eye Care and Check-Up
Eye care and check-ups involve various tests to evaluate a person's vision, check for any diseases, and offer treatment solutions. Eye doctors perform the tests by observing a person using specialized equipment. Treatment options include the use of medications, vision procedures, and aids such as contact lenses and eyeglasses. Our optometrist will guide you on when to go for these sessions based on your eye condition.
Diseases That Don't Show Any Symptoms at Their Early Stage Are Detected
Some diseases like glaucoma don't show any symptoms during their early stages. They only do so when significant damage has occurred in the eye. If you are losing vision due to glaucoma, it has already progressed significantly. These conditions can easily be detected during eye check-ups, and treatment started immediately to prevent them from worsening.
New Prescriptions
If you need to get a new pair of eyeglasses or contact lenses, you'll need to go for a check-up. Also, the prescription of these vision aids expires after a particular period. Your optometrist will do a check-up before updating your prescription.
Detect Medical Conditions Early
Medical conditions such as brain tumors can be detected through an eye exam. That makes eye check-ups good for not only your vision but your overall health too. Eye conditions in children can be detected during pediatrics eye exams. These may include refractive errors, which can be easily be corrected when a child is still young than when they get older.
Get Family Eye Care and Checkup Services at Middletown Eye Care
At Middletown Eye Care and New Castle Eye Associates, we have provided residents of Middletown, DE and New Castle, DE with reliable eye care services for many years. Call us today for more information or to schedule an appointment with our eye doctor.