What to Expect from Your Optometrist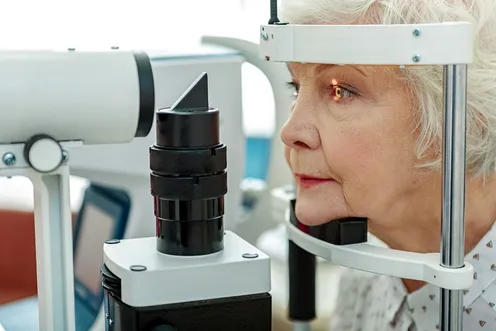 Eye exams are not uncommon for people with diabetes. These eye exams are important for detecting diabetes-related eye problems, such as diabetic retinopathy, which can lead to blindness.
If you're a diabetic going for your first diabetic eye exam, it's normal to be apprehensive about your eye exam. What will it involve? What do I bring? Will it hurt? These are some of the questions you're probably asking yourself. The good news is that you have nothing to worry about, provided you settle on the right optometrist, like Middle Eye Care in New Castle, DE.
Today, we'll be looking at what diabetics should expect during their first diabetic eye exam in Newcastle, DE. Without wasting time, let's dive straight into it.
What Does a Diabetic Eye Exam Involve?
A typical diabetic eye exam will involve a series of different tests to determine patients' eye health and symptoms of any diabetes-related eye problems. Some of the common tests during a diabetic eye exam include:
Visual Acuity Test
As the name suggests, the visual acuity test measures how well you see. The test is usually done using an eye chart. The patient is asked to read the eye chart from a distance while the optometrist records the results.
Pupil Dilation Test
The pupil dilation test is usually done after the visual acuity test. In this test, the optometrist will place some drops in your eyes to dilate or enlarge your pupils. This will enable him/her to have a better view of the back of your eye and check for any diabetes-related eye problems such as diabetic retinopathy.
Fundoscopy
The fundoscopy test is also done after the pupil dilation test. In this test, the optometrist will use an ophthalmoscope to examine the back of your eye. The ophthalmoscope is a handheld device that emits light. This enables the optometrist to have a clear view of the blood vessels and what's behind your eye.
What to Bring to a Diabetic Eye Exam
If you're taking a diabetic eye exam in New Castle, DE, or Middletown, DE, here are a few items you should carry to the test:
Your diabetes medication
A list of all the medications you're currently taking
Your most recent blood sugar reading
After the Diabetic Eye Exam
After your eye exam, the optometrist will give you a report of his/her findings. If there are any diabetes-related eye problems, the optometrist will recommend treatment options. These treatment options may include:
Eye surgery
Laser therapy
Injections
Book an Eye Exam Today
Now that you know all there is to a diabetic eye exam, we wish you the best of luck. Remember, there's absolutely nothing to worry about and the exam will be over in a flash. If you're looking for a reliable optometrist in New Castle, DE, or Middletown, DE, don't hesitate to contact Middletown Eye Care, New Castle, DE today. We'd be more than happy to help.